Fare Collection and Front Door Boarding to Resume on ART Buses Starting January 3
December 21, 2020
Click here to view this post in Spanish.
All Arlington Transit - ART buses will resume front door boarding and fare collection starting on Sunday, January 3, 2021. Riders will board buses through the front door and will pay their fare at the fare box using a SmarTrip card or exact change. The regular ART bus fare for a one-way trip is $2.00.
Riders can also use the new SmarTrip card app downloaded on an iPhone or Apple watch to pay their fare. The app is currently not available for Android phones.
Fare collection was suspended in March 2020 and riders were asked to board buses through the rear doors to protect the health and safety of bus operators and riders from Covid-19. Plexiglass barriers have since been installed in the driver's area to provide a shield between bus operators and passengers as they board the bus.
All passengers are required to wear a face mask while riding ART buses.
With these new changes in place, Arlington Transit continues to make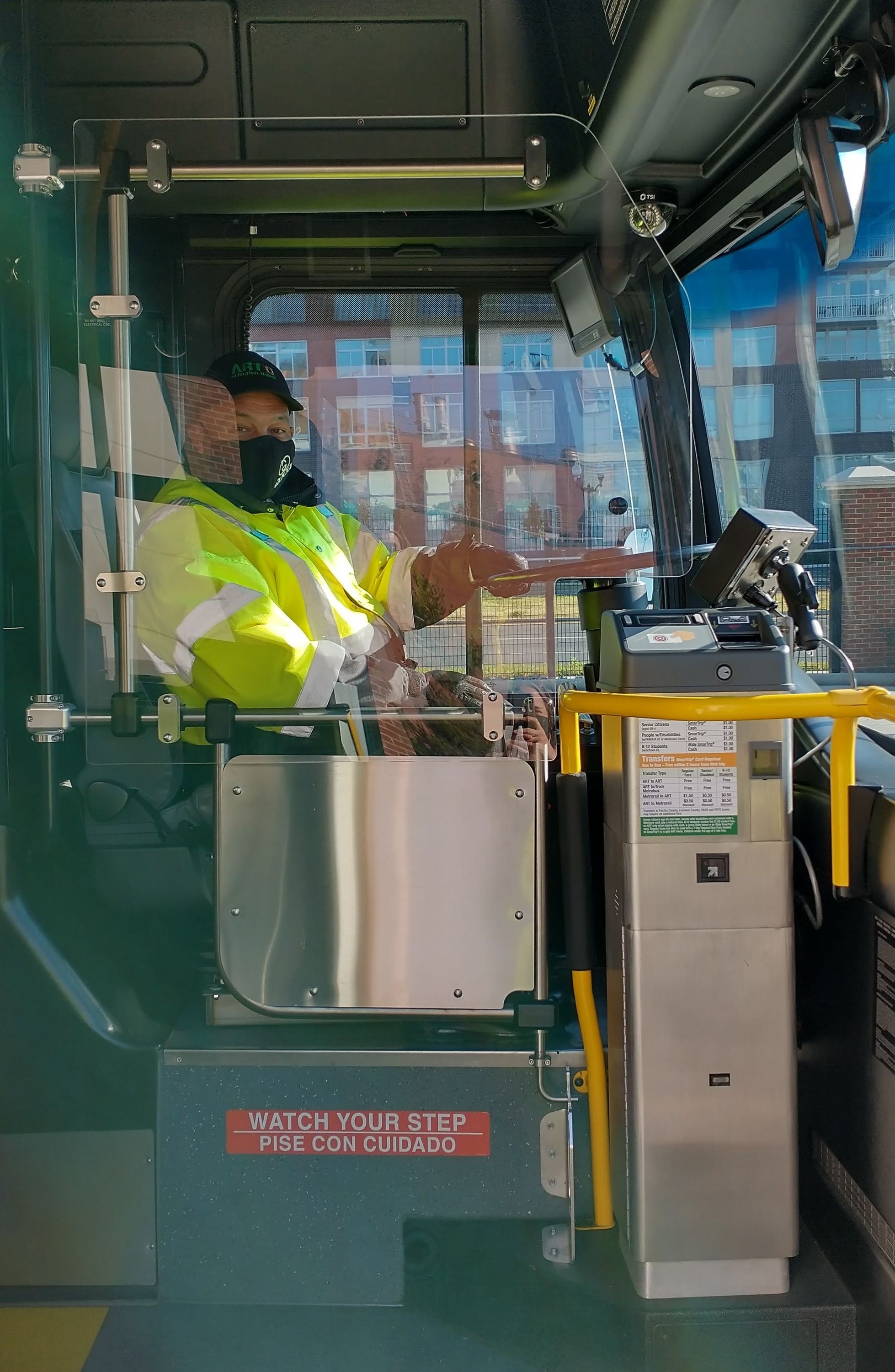 sure passengers and bus operators are safe. The following measures continue to be in place to help prevent the spread of COVID-19:
ART buses are deep cleaned every day with approved disinfectants to wipe down all poles, hand rails, passenger seats, windows and all components in the driver's area.
The HVAC system is sanitized with a cleaning agent designed to kill germs and prevent them from being recirculated in the bus.
Signs have been placed on seats to block them off to encourage social distancing between passengers.
When needed, additional buses are placed into service to prevent crowding on the buses.
All passengers should: wear a face mask, social distance onboard the buses and at bus stops and wash their hands frequently.
See the steps ART is taking to keep passengers and operators safe, and to help slow the spread of COVID-19.
---
About User Comments
The User Comments form is a way to share your thoughts with other visitors to this page. If you have a comment or question for Arlington Transit staff, please contact Arlington Transit.
Comments posted here will be published on this page after approval. A valid email address is required to post a comment. Your email address will not be displayed, or used for any purpose except to contact you about your comment or question.