ART Satisfaction Study Results
October 03, 2019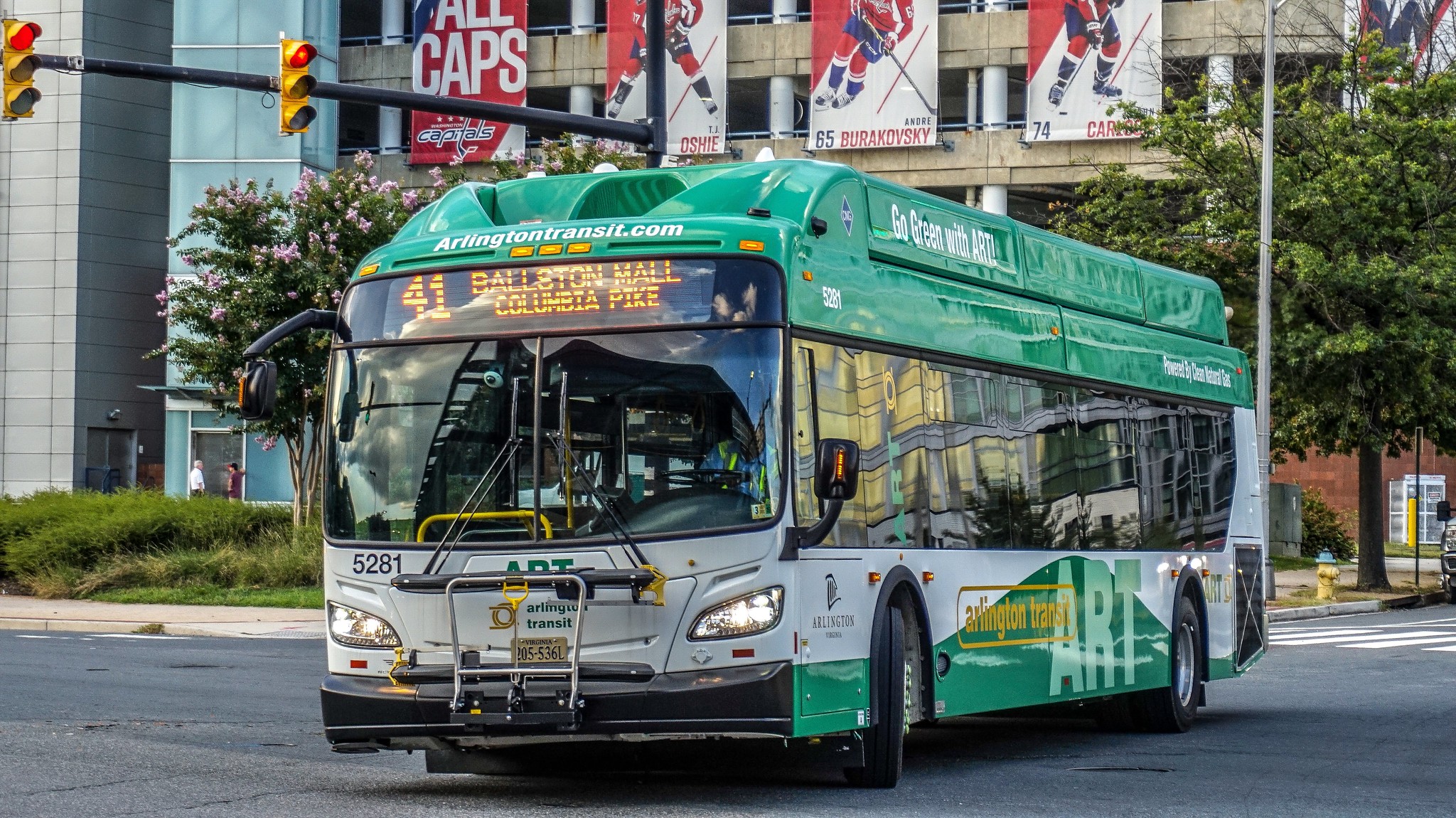 A recent ART Satisfaction Study shows that the majority of riders have a positive image of Arlington Transit – ART buses and that ART enjoys high satisfaction among users.
The Satisfaction Study was conducted to learn more about the motivation and obstacles for Arlington residents, workers and visitors in using the ART bus system. The study also looked at the impact that teleworking and the increase in ride sharing services may have on ridership.
The study was conducted from November 2018 – March 2019 to answer the following questions:
Why do current riders choose ART?
Why did previous ART riders stop riding ART?
How can ART attract new riders?
To answer these questions, a mixed method approach was used to obtain both qualitative and quantitative data. Four focus groups were held, 993 on-board surveys were conducted on ART buses and 399 online surveys were completed. All respondents either lived, worked or were visiting Arlington.
The main results from the study indicate that:
ART enjoys high satisfaction ratings among users. The onboard surveys showed that 86% of riders are satisfied with ART and the online survey showed that 64% who have heard of or used ART have a positive image of ART buses.
Those who ride ART frequently have experienced limited incidents, are satisfied and have a positive image of ART.
ART is often used by riders to travel to work and school, but does not seem to be the top choice for leisure or personal trips.
People mostly use ART because it is convenient and affordable.
The strongest disadvantage of ART compared to other public transit options is route coverage.
Many factors were found to influence transportation choices and thus a decrease in bus ridership including life changes (e.g. job/school/residential location change, schedule changes, having children, separation or divorce) age and level of income.
Findings from this study cannot provide clear evidence that ride-hailing is replacing ART bus rides, but respondents who report increasing ride-hailing usage also report taking less trips on other transportation modes.
The study outlined four main suggestions to increase ridership:
Continue to study current and potential customers to understand how to better tailor services to their transportation needs and target investments in service and marketing.
Invest in improving the bus service by prioritizing: 1) on-time arrivals, 2) expanding route coverage, 3) frequency and 4) providing amenities such as bus shelters.
Invest in ART marketing to: 1) make it more inclusive, 2) increase awareness and understanding of the service 3) target specific segments such as seniors, and 4) promote cost savings of shifting to public transit and a hassle-free commute experience.
Celebrate ART's well-perceived image and high satisfaction, but explore innovative ways to stay competitive.
The full final report for the ART Satisfaction Study is available and goes into detail about the data collection methods and the results of the study.
The study is the result of a collaboration between the Arlington County Transit Bureau within the county's Department of Environmental Services and the Mobility Lab Research Team. WBA Research reviewed survey materials, collected the data and analyzed the results.
---
About User Comments
The User Comments form is a way to share your thoughts with other visitors to this page. If you have a comment or question for Arlington Transit staff, please contact Arlington Transit.
Comments posted here will be published on this page after approval. A valid email address is required to post a comment. Your email address will not be displayed, or used for any purpose except to contact you about your comment or question.