Art on ART Bus – Meet the Artist, Thursday April 6
April 05, 2017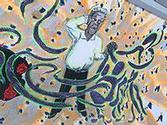 Your ART Bus is a Mobile Art Gallery!
Meet the Artist Event: Thursday, April 6, 5:45pm
Meet at Route 41 Bus Stop at 2100 Clarendon Blvd (near Courthouse Metro), Arlington VA
Meet at 5:45 for the 6:13 bus
ART bus fare: $1.75
Art on the ART Bus is a public transit bus specially-outfitted as a mobile gallery that circulates daily on random routes. Meet the current featured artist Negar Ahkami, who will talk about the creation of this site -specific installation with curator Cynthia Connolly, and then take a quick ride on the bus to visit the artist's studio at Arlington Arts Center near Virginia Square Metro Station. Event lasts approximately 1 hour. #arlingtonarts
Ahkami makes expressive paintings inspired by the rich patterns and textures of Iran's ceramic traditions. In this new work, Move Together, Ahkami finds inspiration in the shared humanity and democracy of the dance floor. As you ride and sway on this bus, Ahkami invites you to get lost in rhythmic flow and shed your troubles, like the dancers depicted on the bus. Making this work was also a form of escape for the artist: it is a joyful departure from her previous politically charged and angst-filled work.
---
Negar Ahkami is a painter who was born in Baltimore and raised in Northern New Jersey. She has had three solo exhibitions in New York, at Leila Heller Gallery and at LMAK Projects/Williamsburg. She has exhibited her work in group exhibitions in art galleries and in museums. Her work is in the permanent collections of The New Britain Museum of American Art, the Depaul University Art Museum, Wellington Management, the Farjam Collection(UAE) and the Mohammed Afkhami Foundation. Ahkami got her MFA in Fine Arts from School of Visual Arts and her BA in Middle Eastern Languages and Cultures from Columbia University. She currently has a studio at Arlington Arts Center as part of AAC's long-term residency program.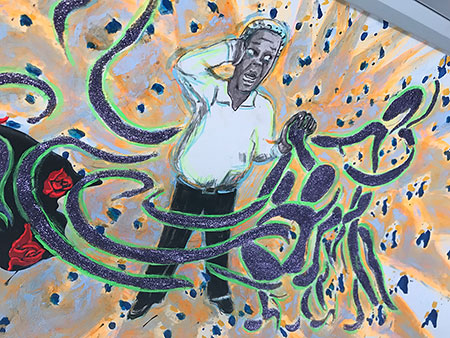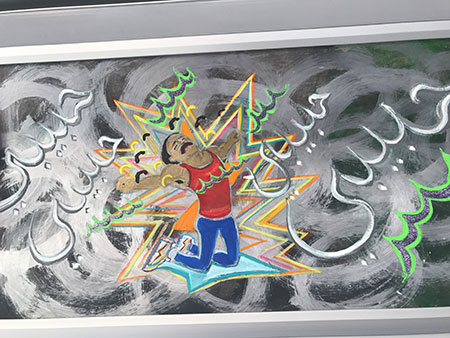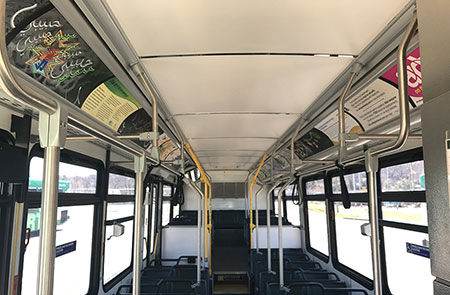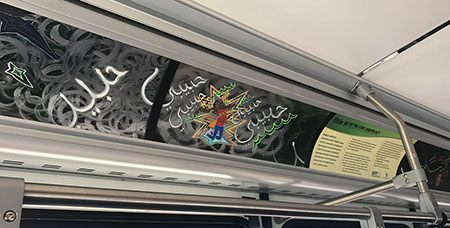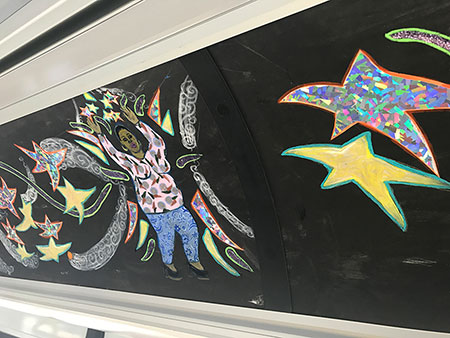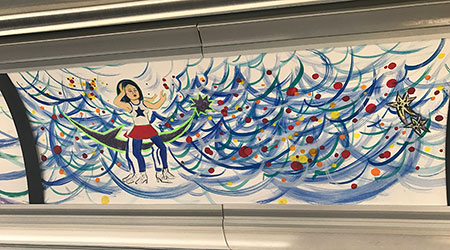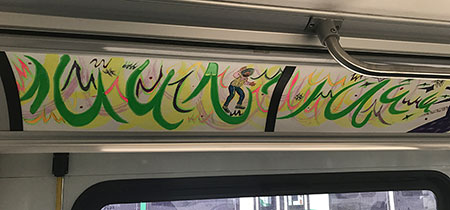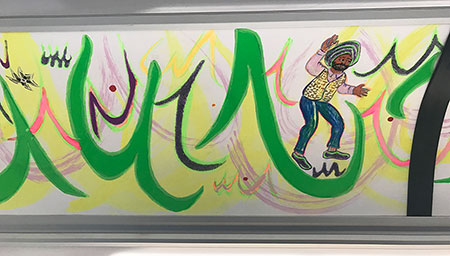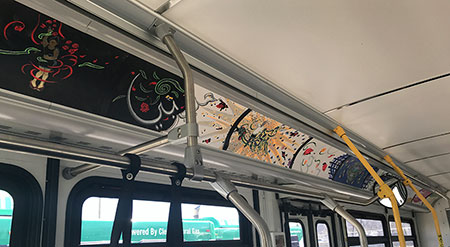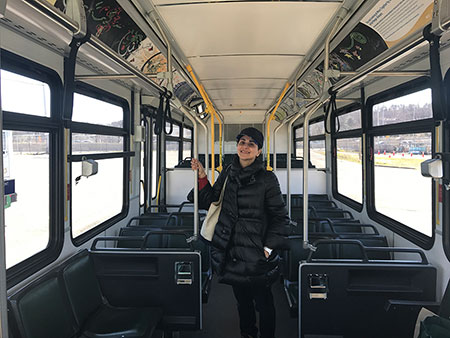 ---
About User Comments
The User Comments form is a way to share your thoughts with other visitors to this page. If you have a comment or question for Arlington Transit staff, please contact Arlington Transit.
Comments posted here will be published on this page after approval. A valid email address is required to post a comment. Your email address will not be displayed, or used for any purpose except to contact you about your comment or question.