New ART Website Launching Soon!
April 01, 2019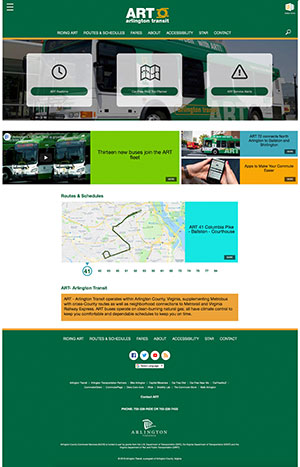 Next time you visit the ART website you may notice it looks a little different. A new version of the ART website (ArlingtonTransit.com) is planned to launch the evening of Friday, April 5. The new website is designed to be more user and mobile friendly and will make it easier to access information such as bus schedules, RealTime arrival information and service alerts.
Once the site launches, please take a moment to explore the new site and provide any feedback. The goal is to have a website that is easy to navigate and provides all of the information that you need to ride ART.
---
About User Comments
The User Comments form is a way to share your thoughts with other visitors to this page. If you have a comment or question for Arlington Transit staff, please contact Arlington Transit.
Comments posted here will be published on this page after approval. A valid email address is required to post a comment. Your email address will not be displayed, or used for any purpose except to contact you about your comment or question.