ART 84 Douglas Park - Nauck - Pentagon City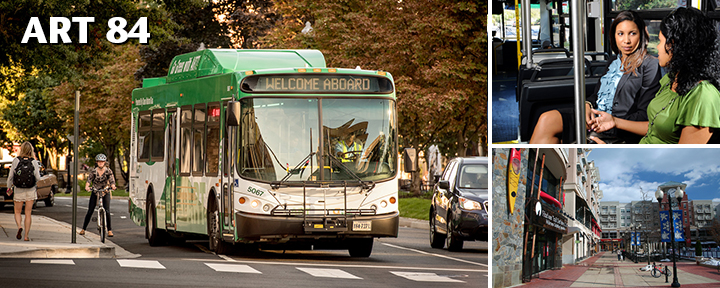 ART 84 connects the Douglas Park and Nauck neighborhoods with Pentagon City every 30 minutes during rush hours. ART 84 serves the Dolley Madison, Avalon Bay and Alexan apartments from the stop at 24th Street S. and S. Glebe Road.
Note: ART 84 operates non-stop between Pentagon City and the intersection of S. Glebe Road and 24th Road South. Pentagon City Metro station is the only stop on that portion of the route.
Printer-Friendly PDF
ART 84 route map and schedule (PDF, 239 KB, Adobe Reader required)
Holiday Schedule
ART 84 does not operate on the following holidays: New Year's Day, Martin Luther King Jr. Day, Presidents Day, Memorial Day, Independence Day, Labor Day, Indigenous Peoples' Day, Veterans Day, Thanksgiving Day, Day after Thanksgiving, and Christmas Day.
ART 84


Line