The Arlington County Fair! Learn about the Fair and how to get there!

ABOUT THE FAIR
Just minutes from the nation's Capitol and the White House, the Arlington County Fair is an "urban fair" focused on educating, entertaining, and showcasing the best of Arlington.
The Arlington County Fair was incorporated in 1976 with the very first fair taking place the following summer in 1977. The first Arlington County Fair came about from the Arlington Community Garden Program and 4-H, whose members wanted a way to show what they were growing and making. That first Fair had no midway and no rides, but was focused on exhibits, competitions, educational displays and games for kids.
Arlington County Fair is the premier community-wide event that provides a range of educational and entertaining activities for people of all ages. Admission is free; specific programming including rides, games and other activities are fee-based.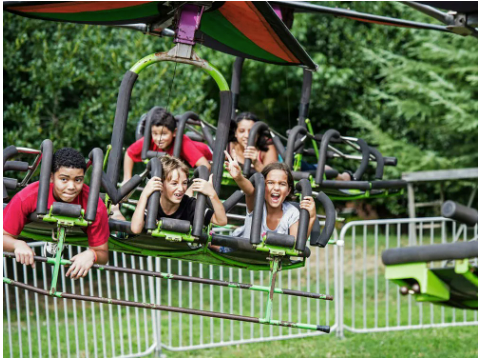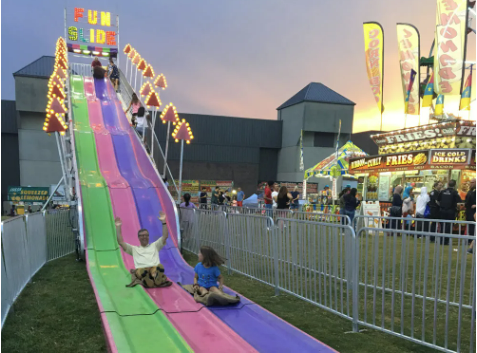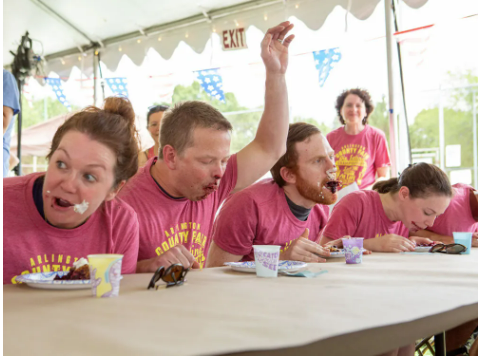 How To Get There!
Transit is the best bet for ease of transition to and from the Fair.
See below for Bus and Shuttle Schedules, if are driving in, free parking is available at the parking garage at the Bozman government building Shuttles will be provided see below for details.
Public Transit
Below is information on just a few of the options for public transit to the Fair via ART and Metrobus. For more information on options available, please visit Car Free Diet.
ART 41
Columbia Pike – Ballston – Courthouse (Map & Timetable)
ART 41 makes several stops along Columbia Pike, at Ballston Common Mall, and the Court House and Clarendon Metro stations. Get off at the following stops near Thomas Jefferson Community Center to get to the fair:
Southbound: S. Glebe Rd. @ 2nd Street S.
Northbound: S. Glebe Rd @ 1st Rd. S.
Metrobus 10B
Hunting Point – Ballots (Map & Timetable)
Metrobus 10B serves Braddock Road station and Shirlington Bus Station and takes Walter Reed & Fillmore to the Ballston Metro station. To get to the fair:
Get off at the 2nd St. S. & Old Glebe Rd stop
Metrobus 23A/23C
McLean – Crystal City Line (Map & Timetable)
Metrobus 23A/C travels to Crystal City, the Shirlington Bus Station and the Ballston Metro station with stops on Glebe Road and Old Dominion. Get off at the following stops to get to the fair:
Southbound: S. Glebe Rd. @ 2nd Street S.
Northbound: S. Glebe Rd @ 1st Rd. S.
Shuttle Service
The shuttle stop will be located on the corner of Clarendon Blvd. and N Veitch St. in front of the Bozman Government Center. (2100 Clarendon Blvd, Arlington VA 22201).
Shuttles will operate a half hour before the Fair opens to a half hour after it closes, and continuously throughout between the Bozman Government Center garage and the fairgrounds.
Parking is free in the garage located beneath the Bozman Government Center on weekends and after 5:00 p.m. on weekdays .
Shuttles will be operated by ART Bus.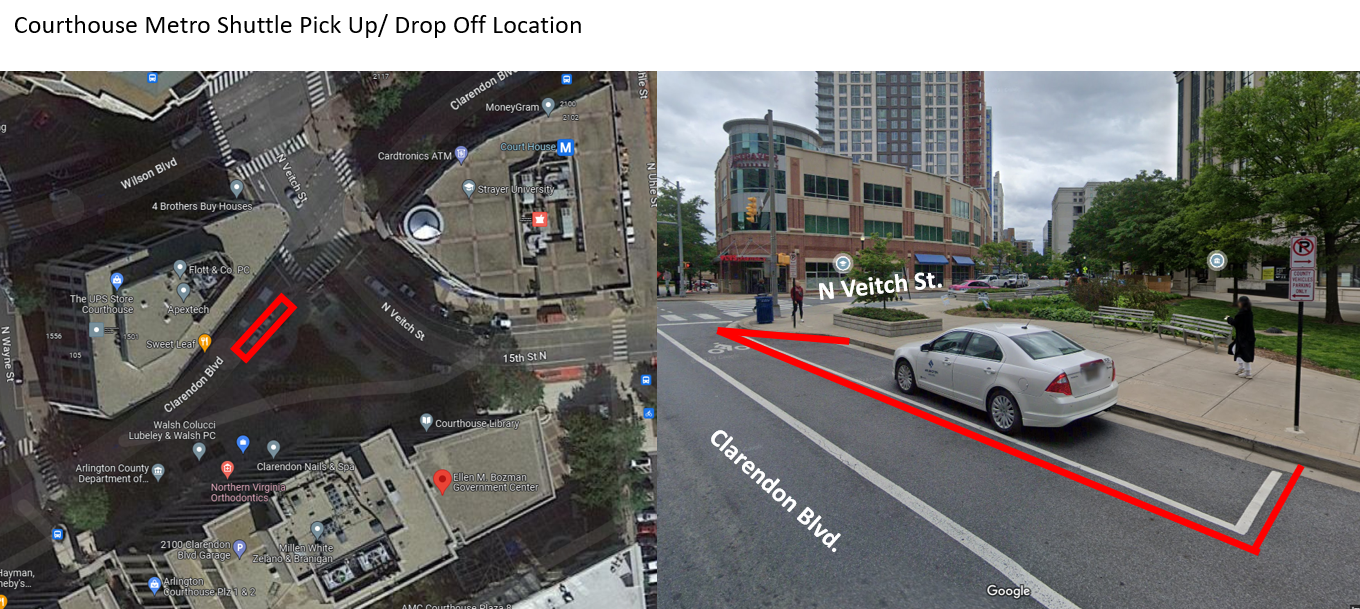 For more information about the fair visit
See you at the FAIR!
---
About User Comments
The User Comments form is a way to share your thoughts with other visitors to this page. If you have a comment or question for Arlington Transit staff, please contact Arlington Transit.
Comments posted here will be published on this page after approval. A valid email address is required to post a comment. Your email address will not be displayed, or used for any purpose except to contact you about your comment or question.