Water Valve Repair
October 24, 2023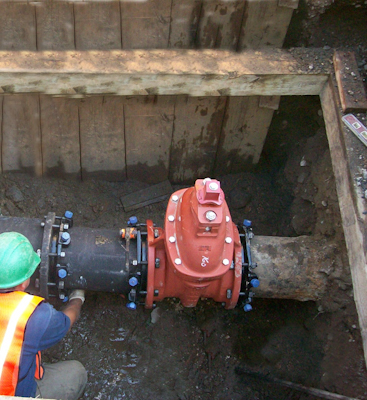 Crews will repair a water valve at the intersection of Langston Boulevard (Route 29) and North Albemarle Street this Thursday, Oct. 26, from 9:30 a.m. to 3 p.m. This could impact WMATA bus route 3Y and ART bus route 55:
Date: October 26, 2023
Time: Starting at 9:30 a.m.
Hours of operation: 9:30 a.m. – 3 p.m.
Duration: 5.5 hours
Location of construction: Intersection of Langston Blvd. (Route 29) and N Albemarle St.
Will the site be coned off?: Yes; there will be two westbound lane closures on Langston Boulevard while the repairs are in progress. Northbound and southbound vehicles traveling on North Albemarle Street will only be able to turn right onto Langston Boulevard.
There will be no left turn from Langston Boulevard onto North Albemarle Street from either direction.
---
About User Comments
The User Comments form is a way to share your thoughts with other visitors to this page. If you have a comment or question for Arlington Transit staff, please contact Arlington Transit.
Comments posted here will be published on this page after approval. A valid email address is required to post a comment. Your email address will not be displayed, or used for any purpose except to contact you about your comment or question.