Arlington Transit Zero Emission Bus Free Rides Dec. 7 - 14
December 08, 2022
ART is partnering with bus manufacturers to test out Zero Emission Buses (ZEB). Ride a bus from Proterra for free on various ART routes from December 7 - 14 and give feedback on your experience.
Date Route Times Starting from
12/7 41 7:30 am - 3:24 pm Columbia Pike & S. Dinwiddie St.
12/8 43 1:40 pm - 10:51 pm Crystal City Metro Station
12/9 55 12:11 pm - 7:44 pm Crystal City Metro Station
12/13 45 1:05 pm - 8:10 pm Rosslyn Metro Station
12/14 77 2:30 pm - 7:10 pm Rosslyn Metro Station
For more information visit the project website.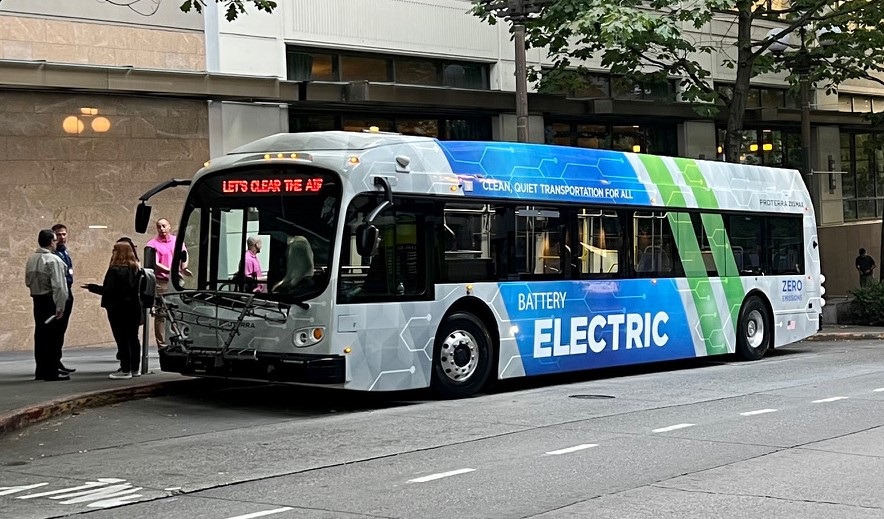 ---
About User Comments
The User Comments form is a way to share your thoughts with other visitors to this page. If you have a comment or question for Arlington Transit staff, please contact Arlington Transit.
Comments posted here will be published on this page after approval. A valid email address is required to post a comment. Your email address will not be displayed, or used for any purpose except to contact you about your comment or question.