Riding ART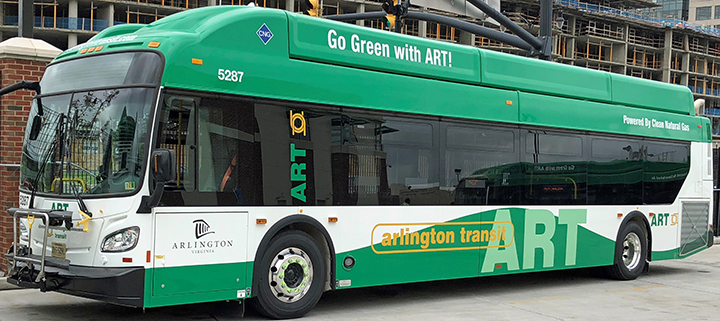 With 16 routes, ART serves many destinations around Arlington. Many ART routes connect with Metrorail, Metrobus, Virginia Railway Express, DC Circulator, Alexandria DASH, Fairfax Connector, OmniRide, and Loudoun County Transit service. Find the right tools to get around Arlington and to connect to the rest of the Washington, DC metropolitan area by starting here. Click on a link below or under "Riding ART Quick Links" to learn more.
How to Ride
The basics of riding the ART bus, notes on courtesy and safety, how to bring your bike on ART, and information for senior citizens, students, and persons with disabilities. Read more.
Rider Tools
Monitor ART Alerts, track your ART bus with ART RealTime, view Maps & Trip Planners, create custom, Point-to-Point Schedules, and more. Read more.
Service Alerts
A list of current ART and STAR alerts, and links to sign up to receive ART Alerts by email or text message, or to unsubscribe or change your preferences. Read more.
Severe Weather Policy
Information about ART levels of service when the weather is bad. Read more.
Bike on ART
How to use the bicycle racks on ART buses to take your bike with you. Read more.
Safety, Security, Courtesy
Help keep ART safe, pleasant, and running on time. Read more.