New Art on the ART Bus Exhibit by Amos Kennedy
December 11, 2019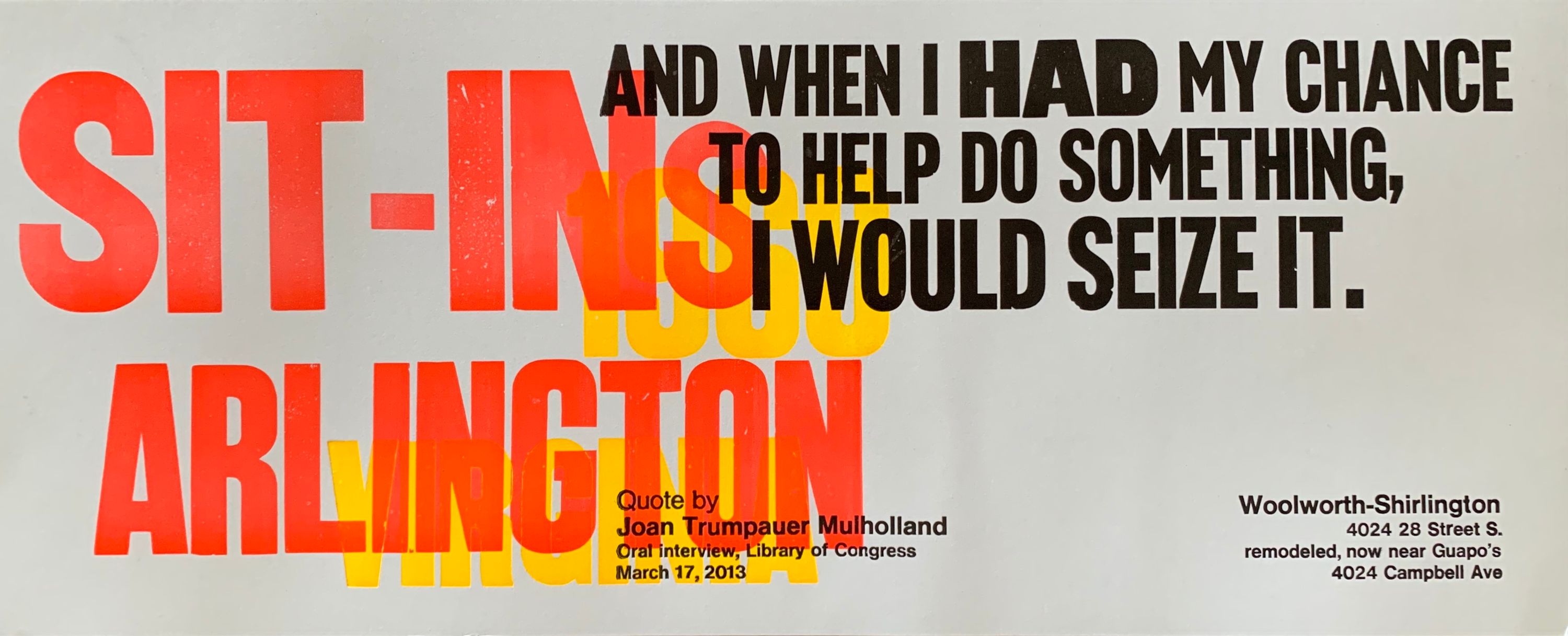 The latest Art on the ART Bus exhibit is up!
The exhibit features seven letter-pressed placards that honor Arlington's 60th anniversary of the seven lunch counter sit-ins from June 9 to June 22, 1960. The sit-ins were peaceful protests to challenge widespread segregation policies. Learn more about the desegregation of lunch counters in Arlington.
Artist Amos Kennedy created the exhibit and makes prints, posters and postcards inspired by proverbs, sayings and quotes that are significant to the place where he is working.
The exhibit will travel on various ART routes throughout Arlington. Next time you're on an ART bus, look up! There may be a colorful surprise waiting for you!
Placards from the Art on the ART Bus exhibit: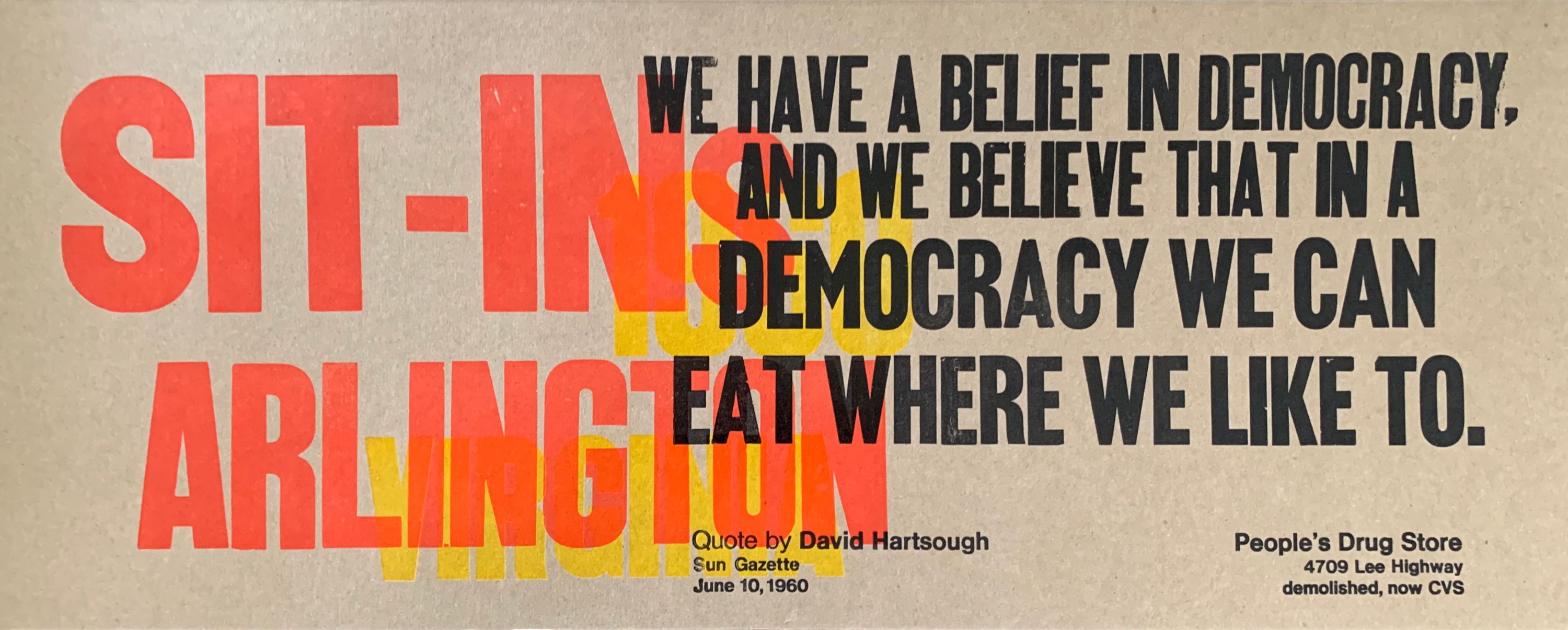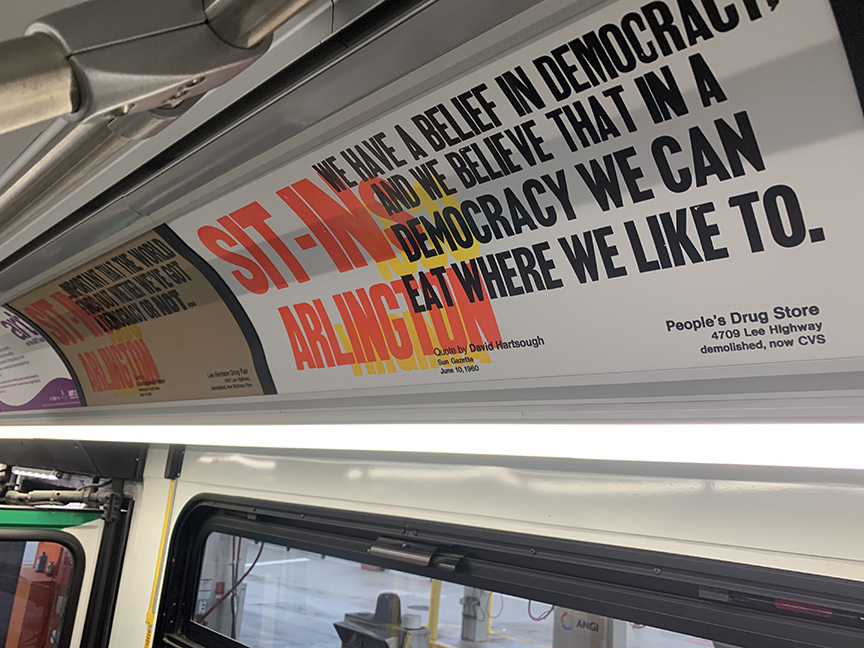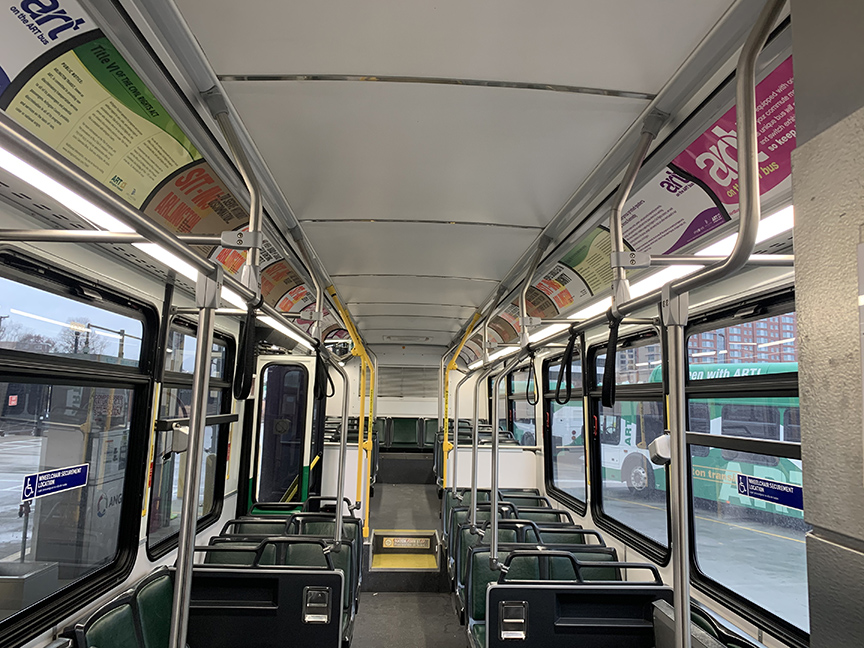 ---
About User Comments
The User Comments form is a way to share your thoughts with other visitors to this page. If you have a comment or question for Arlington Transit staff, please contact Arlington Transit.
Comments posted here will be published on this page after approval. A valid email address is required to post a comment. Your email address will not be displayed, or used for any purpose except to contact you about your comment or question.