Weekend Adventures with ART -- Nov. 23 - 24
November 20, 2019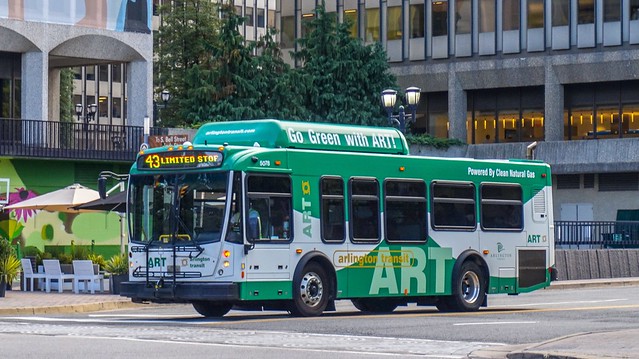 Let the ART bus be your ride to fun events around Arlington this weekend. ART 41, 42, 45, 51, 55, 77 and 87 all provide weekend service. Here are some events taking place and the ART routes that can take you there:
Families Unplugged: Printed Cards and Calendars – Nov. 23 at Arlington Mill Community Center
Get ready for the holidays at this fun and exciting Families Unplugged. The experts from our Community Arts team will guide you and your family through fun projects for the upcoming holiday season including winter holiday cards and a 2020 calendar.
Getting there: Take ART 41, 45
Sing & Strum Jam – Nov. 23 at Columbia Pike Branch Library
Sing and/or strum along to common folk-pop songs. It's a fun way to practice your singing, acoustic guitar or ukulele, and meet your neighbors.
Getting there: Take ART 77
Pike Park Farmers Market – Nov. 24 at Pike Park (intersection of Columbia Pike & Walter Reed Dr)
The farmers market features vendors that sell produce, meats and dairy products. The market is open from 9 am – 1 pm.
Getting there: Take ART 45
Shopping and Dining at Pentagon City -- All weekend
Start your holiday shopping at the Fashion Centre at Pentagon City. The mall has over 160 stores and restaurants for you to shop and dine at. Take a quick walk (or bike or scoot!) over to Pentagon Row for even more places to check out.
Getting there: Take ART 42 or 87
---
About User Comments
The User Comments form is a way to share your thoughts with other visitors to this page. If you have a comment or question for Arlington Transit staff, please contact Arlington Transit.
Comments posted here will be published on this page after approval. A valid email address is required to post a comment. Your email address will not be displayed, or used for any purpose except to contact you about your comment or question.