Ride ART. Relax. Repeat.
November 08, 2017
Tired of sitting in traffic during your commute? Ride the ART bus instead so you can avoid the stress of driving and relax.
ART has 17 cross-County bus routes that connect neighborhoods to both Metrobus and Metrorail, making it easy to get to the entire DC metro region. ART buses have climate control to keep you comfortable and dependable schedules to keep you on time. Find the route that works best for you and let ART do the driving.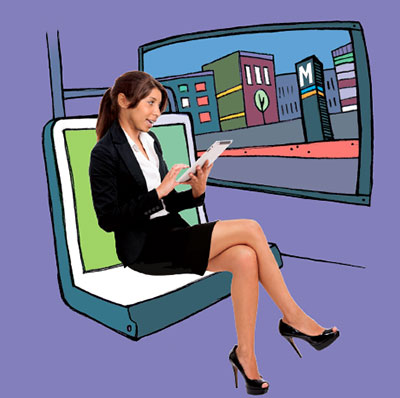 What can you do with all your free time on the bus?
Read a book or newspaper
Listen to music or a podcast
Look out the window and enjoy the view
Talk with the person next to you
Take a quiet moment to prepare for, or decompress from, your busy day
Not sure which ART route to take? Use these handy tools that can help you plan a trip, find the nearest bus stop and tell you when the next bus will arrive. Make sure you have a SmarTrip card to pay for your fare and to receive free bus-to-bus transfers within 2 hours of use.
---
About User Comments
The User Comments form is a way to share your thoughts with other visitors to this page. If you have a comment or question for Arlington Transit staff, please contact Arlington Transit.
Comments posted here will be published on this page after approval. A valid email address is required to post a comment. Your email address will not be displayed, or used for any purpose except to contact you about your comment or question.