Bus Stop Relocations at Pentagon City Metro Station Starting July 11
June 08, 2021
Starting on Sunday, July 11, bus stops A, B and C along S. Hayes Street at the Pentagon City Metro station will be closed while in road concrete pads are installed at the bus bays. Buses that serve the closed stops will be temporarily relocated to bus stops E, T1 and T2 (see map below). The bus stop relocations will mainly impact Metrobus and Metroway service. The bus stop relocations will not impact ART bus service.
Construction will take place on weekdays from 9 am – 5pm and is expected to last four weeks. Only the bus bay lane on S. Hayes Street will be closed. All other travel lanes for vehicles will not be impacted by the construction work. The sidewalk adjacent to the construction area will remain open for pedestrians to use.
Pentagon City Metro Station -- Temporary Bus Bay Relocations Starting on Sunday, July 11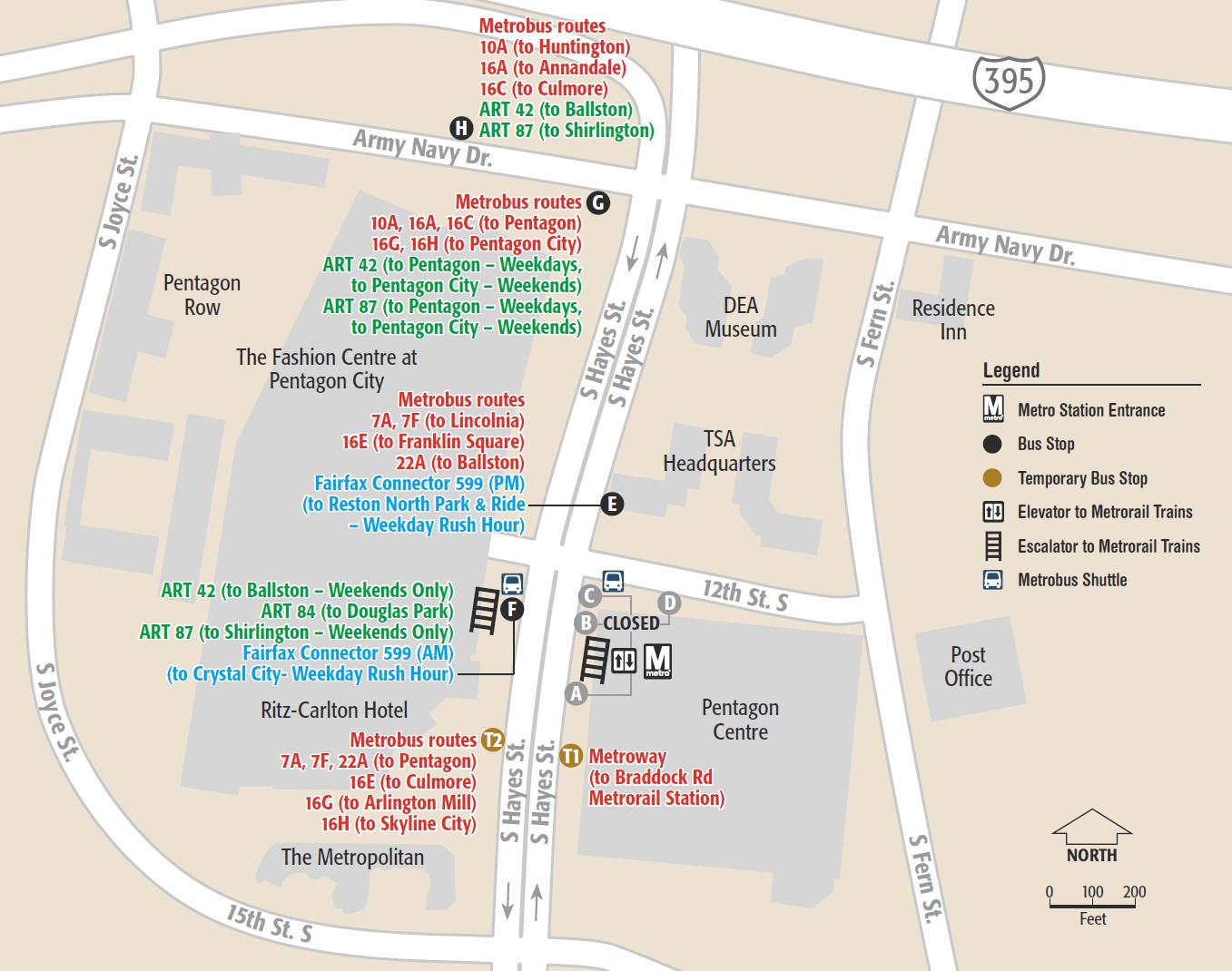 ---
About User Comments
The User Comments form is a way to share your thoughts with other visitors to this page. If you have a comment or question for Arlington Transit staff, please contact Arlington Transit.
Comments posted here will be published on this page after approval. A valid email address is required to post a comment. Your email address will not be displayed, or used for any purpose except to contact you about your comment or question.