Weekend Adventures with ART -- Feb. 8 & 9
February 05, 2020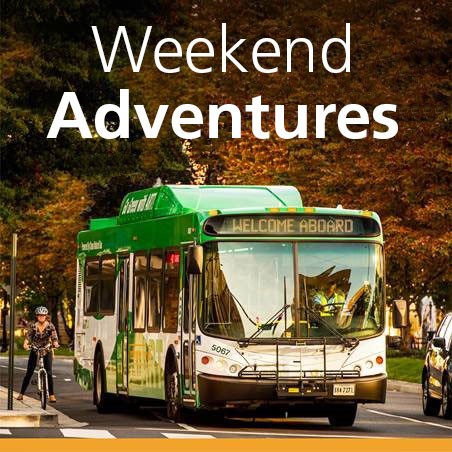 Looking for some fun activities this weekend? Let the ART bus be your ride! ART 41, 42, 45, 51, 55, 77 and 87 all provide weekend service. Here are some weekend events taking place and the ART routes that can get you there:
Watch the Caps Practice – Feb. 8 at MedStar Capitals Iceplex in Ballston Quarter
Watch the Washington Capitals practice before their game against the Philadelphia Flyers. Practice is at 10:15 am and is free and open to the public.
Getting there: Take ART 41, 42 or 51
Valentine's Day Storytime and Craft – Feb. 8 at Shirlington Library
Enjoy Valentine's Day stories and make a Valentine's Day surprise for someone special! The event is from 11 am – noon and no registration is required.
Getting there: Take ART 77 and 87
Sing & Strum Jam – Feb. 9 at Columbia Pike Library
Join us and sing and/or strum along to common folk-pop songs. It's a fun way to practice your singing, acoustic guitar or ukulele, and meet your neighbors. The event is from 3 pm – 4:45 pm.
Getting there: Take ART 77
Ice Skating – Ongoing at Pentagon Row
Take your family and friends ice skating at the rink at Pentagon Row! Hit the ice and then enjoy a snack at one of the nearby restaurants. See how to get there car free!
Getting there: Take ART 42 and 87
---
About User Comments
The User Comments form is a way to share your thoughts with other visitors to this page. If you have a comment or question for Arlington Transit staff, please contact Arlington Transit.
Comments posted here will be published on this page after approval. A valid email address is required to post a comment. Your email address will not be displayed, or used for any purpose except to contact you about your comment or question.