ART 25th Anniversary Proclamation
November 14, 2023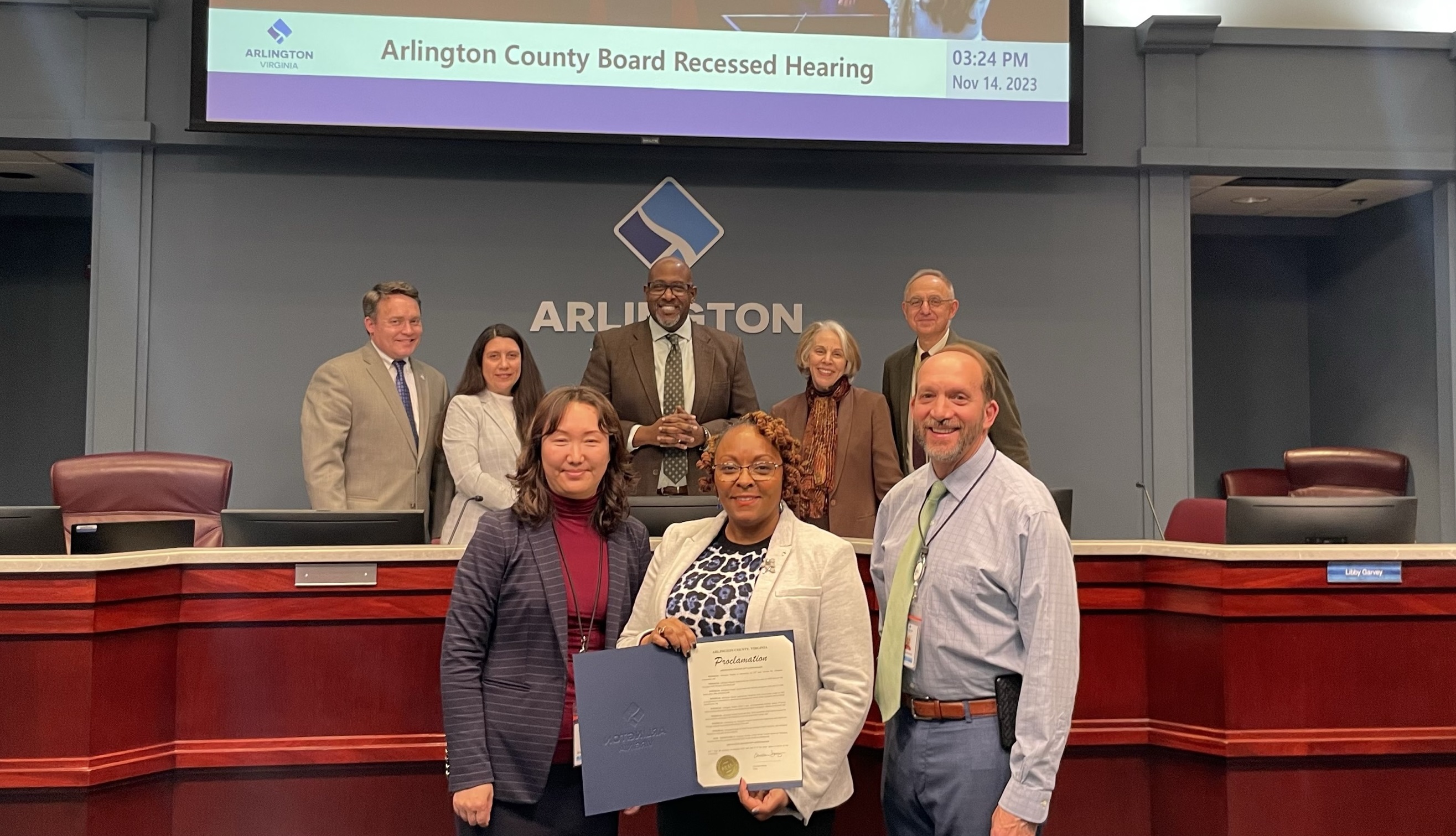 Pictured in front of our board members L-R are Hui Wang (DES Director of Transportation), Lynn Rivers (ART/ Transportation Bureau Chief), and Greg Emmanuel (Director of DES).
November marks the month that Arlington Transit moves into its 25th year of service in Arlington County. During the county board meeting the proclamation was read which in turn marks the beginning of activities to come celebrating ART service to the community.
Some highlights from the proclamation about ART's value to the community:
ART started in 1998 with one route and now has 16 routes and over 2 million annual riders
ART connects residents with neighborhoods and meaningful transit connections
ART is an excellent, green (pun intended) travel solution that helps people reduce the carbon footprint generated by single-occupancy vehicles/personal cars
All buses are ADA-accessible which makes ART a valuable asset that allows our senior residents and people with disabilities to have independent mobility.
---
About User Comments
The User Comments form is a way to share your thoughts with other visitors to this page. If you have a comment or question for Arlington Transit staff, please contact Arlington Transit.
Comments posted here will be published on this page after approval. A valid email address is required to post a comment. Your email address will not be displayed, or used for any purpose except to contact you about your comment or question.