New Rosslyn Bus Stop at Lee Hwy and N Moore St Starts Service on June 6
May 19, 2021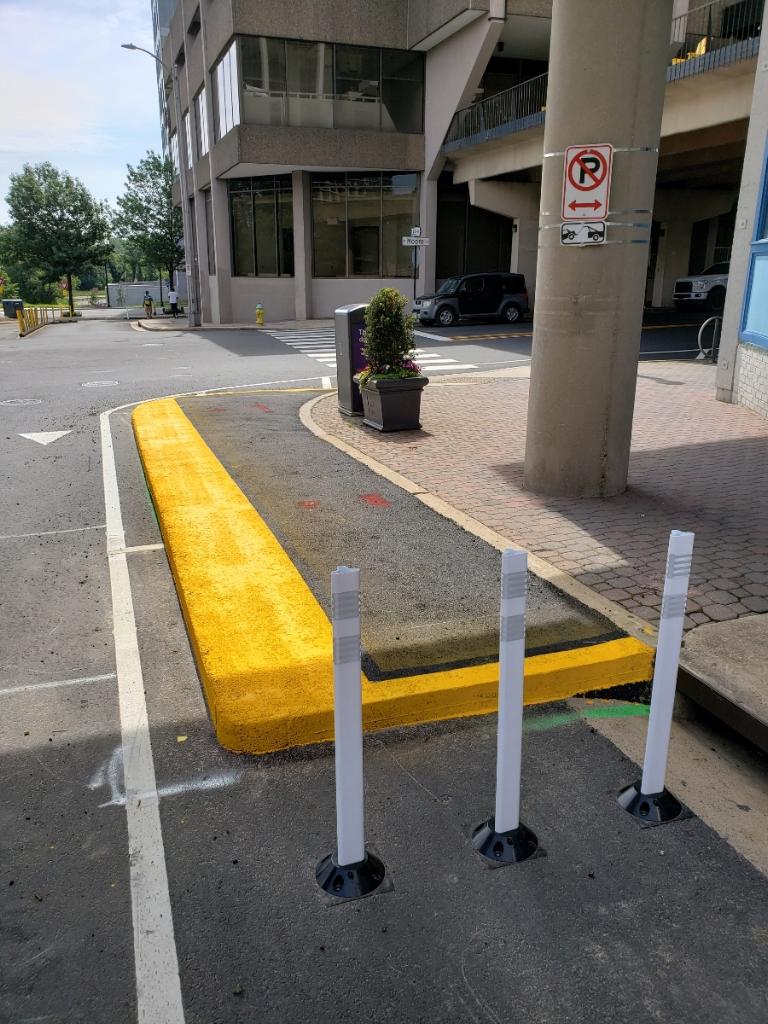 The ART 55 eastbound bus stop located at Lee Highway and N Nash St in Rosslyn will be closed and relocated to Lee Highway and N Moore St starting on Sunday, June 6. The relocation is expected to last two years as a result of the Dittmar/Holiday Inn redevelopment project.
The new bus stop on N Moore St (pictured on left) will serve Arlington Transit, Metrobus and Omniride. Bus riders will be able to walk two blocks down N Moore St to access the Rosslyn Metro station (see map below).
Due to this bus stop relocation, the Rosslyn slug line and related signage located along the Lee Highway service road between N Moore St and N Fort Myer Dr will be relocated to 1777 N Kent St, near N Kent St and 19th St N.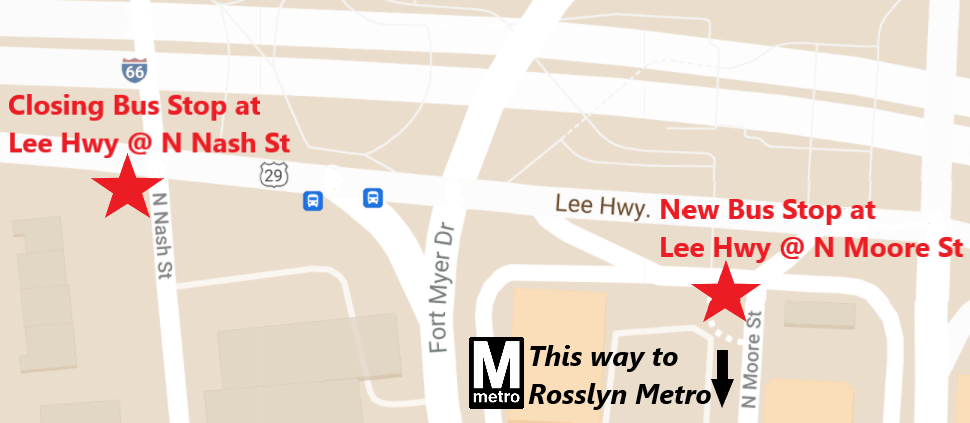 ---
About User Comments
The User Comments form is a way to share your thoughts with other visitors to this page. If you have a comment or question for Arlington Transit staff, please contact Arlington Transit.
Comments posted here will be published on this page after approval. A valid email address is required to post a comment. Your email address will not be displayed, or used for any purpose except to contact you about your comment or question.